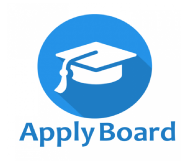 Apply Board:
Balanced Education Company signed, on the 10th of November 2019, an agreement with Apply Board, one of the world's largest platforms for student recruitment to Canada and the United State assisting thousands of students with their academic journey.
BalancED Education Company now provides students in Egyptian schools to apply to multiple programs at different faculties simultaneously using a single university application
Apply Board has built partnerships with over 1,200 of the top secondary and post-secondary institutions across the United States and Canada, as well as recruitment partners, and has assisted thousands of students with their academic journey. The enrolment process from submission to enrolment is streamlined thanks to their well-designed platform and team of experts. BalancED's agreement with Apply Board allows us to present the opportunity for international higher education to more high school students than ever before.