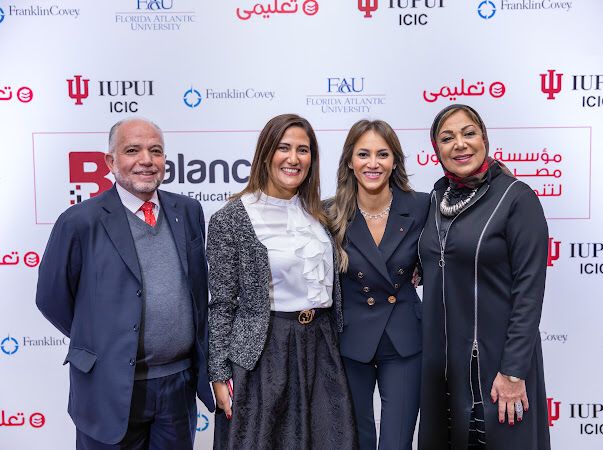 "Ta3limy" Vodafone's Educational Platform created in cooperation between Balanced Education Company and Vodafone Foundation was launched on Wednesday, December 8th, 2021. This academic partnership was created to support and develop digital education in Egypt.
Balanced Education Company is offering the Teacher Certification program, this program was created in partnership between Balanced Education Company and Florida Atlantic University on the Ta3limy platform. It includes 4 programs:
1. Classroom Management
2. Active Learning
3. Differentiated Instructions
4. Assessment Strategies
In cooperation with Franklin covey, Balanced Education Company is also offering the 7 Habits of Highly Effective Educator program.
Balanced Education Company is offering 2 technology programs:
1. Virtual Online Teaching – Volt
2. Modern Technology in Education – Edu-Tech
It was also announced that in the pipeline there is going to be new cooperation between Vodafone Foundation, Balanced Education Company, and Indiana University to launch a new English Conversation program that will enable participants to learn English for speakers in foreign languages.
The teachers who will subscribe to these courses will receive accredited certificates from the affiliated international universities and foundations.
The conference was held by:
1. Ayman Essam: External Affairs and Legal Director in Vodafone Egypt
2. May Yassin: Sustainable Business Senior Manager & Secretary-General Vodafone Egypt Foundation
3. Dr. Salma El-Bakry: Balanced Education Company CEO
4. Noha Saad: Media & Public Relations Senior Manager of Vodafone Foundation
5. Hisham El-Bakry: Chief Learning Officer of Franklin Covey